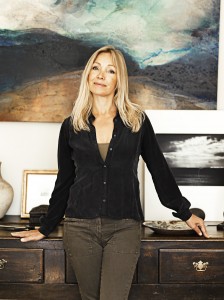 I live in London, but the setting for my novel, The Twins, was largely inspired by my childhood in Suffolk.  My sister, brother and I lived with our mother in a tiny cottage in the middle of a pine forest. The deer would often come right up to our front door in the early mornings. We had a couple of ponies, cats, rabbits and goats. My mother allowed us huge freedom to roam the forest on our own, sometimes on foot, sometimes riding bareback. As children, we lived inside our own fairy-tale world.
My second novel, Without You, is also set in Suffolk; but this time the landscape of the book is the coast, river and mud flats. Anyone who knows Suffolk, will recognise Orford castle, with its myth of the Wild Man, and will definitely see elements of the bleak and beautiful Orford Ness in the fictional island.
The Other Me is part historical fiction, a time-slip novel about the bonds of parenthood and the murky depths that guilt drags us into. The Stranger is part mystery, part thriller, about a woman who discovers that her husband wasn't who she thought he was after his tragic death. How It Ends is another part-historical time-slip novel, and also a mystery and family drama. (I do like to mix-up genres!) It tells the story of Hedy, a brave tomboy who loses her entire family after coming to live on an American airbase in Suffolk in the 1950s, and then has to discover what happened through reading her twin brother's diary. The Bench is a love story (just one genre this time) about an American girl and an English boy who meet in Atlantic City; after a white lie parts them, they go on to make separate lives, so when they meet again by chance many years later, and the feeling is still there, they are torn by desire and duty.
One thing that many people don't know about me is that I dance tango. It is a huge passion and I've been dancing it for over 20 years. I love the music, the connection with another person, the utter focus that it requires and the freedom of expression it allows. I'm still trying to work out how to incorporate tango into one of my novels!  Another pleasure is walking or running with my dogs – again, it gives me a sense of space, connection and freedom and acts as a welcome relief to all my hours spent sitting alone at my computer.
I have been writing poetry and short stories since I could hold a pencil, but it took me a long time to believe that I might be able to write fiction for a living.  And I hope I offer the message to anyone out there who wants to get into print, that it can happen, at any time.